bookends
Review: The Rose Code, by Kate Quinn
Oh my God, this book. THIS BOOK. One of the better examples of recent World War II fiction (there's just so much of it) prompted by the recent declassification of the Bletchley Park materials. And I absolutely adored it - I stayed up until 2am last night reading it because I just needed, needed, needed to know how it all happened. Sack off work this afternoon to read this book NOW, is what I'm basically saying.
Very briefly: this is the story of Mab, Osla and Beth, three girls who met while they were working at Bletchley Park during World War II. Throughout the novel's timeline, they become friends, fall in love, come of age! So much is happening! There's a bonus appearance by Prince Philip as a fuckboy! Why haven't you read this book yet!!!!!
WARNING: THIS REVIEW CONTAINS SPOILERS. JUST KNOW THAT I HIGHLY RECOMMEND IT AND THINK EVERYONE NEEDS TO READ IT IMMEDIATELY. YES, THAT'S RIGHT, I SAID IMMEDIATELY.
Right, have I made that clear? Good. Go purchase a copy of this book now and come back to this review after you've read it.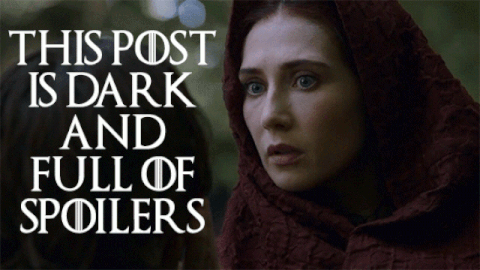 Okay, let's now get knuckled in. Right off the bat, I will say that this book probably isn't going to make my best of 2021 list - the quality of the writing isn't quite there - but the story was so propulsive and multi-layered and gripping, I can forgive the book quite a lot and it will be on one of my wrap-up recommendation lists for the years for sure. I can already tell that this is a book I will re-read more than once, just because the story was such a delight to sink into.
Very quickly, here are the things I didn't like: the epilogue was a bit twee, and the crowbarring in of one of the most tertiary of characters in light of that right in the last 50 pages did make me roll my eyes a bit; the constant harping on Beth's part about Giles being a traitor and her oath felt a bit unnecessarily naïve in light of her character development; the codebreaking jargon got a bit repetitive throughout the novel, as if Kate Quinn had quickly run out of how much she actually knew about the math involved and was really leaning into the first few paragraphs on Wikipedia; and the characters outside of the three primary women, their love interests, their primary antagonists and the main secondary characters felt a bit flat, like Quinn had run out of inspiration or ideas for distinct personalities. Also, the quality of the writing wasn't the best - it was closer to good than fine, but it wasn't anything that left me floored. It served the purpose of the story supremely well, though - I was able to get fully into the plot and the narrative and get completely sucked in, without being distracted by rogue metaphors or sloppy dialogue or poor sentence construction.
Everything else about this story I loved. I thought the thriller bit that served as the novel's climax was forced at the start, but once I got properly sucked in I was on the edge of my seat as they raced through London trying to catch their old friend in their fancy Royal Wedding outfits. The emotional climax of the book came a bit earlier, when Mab loses her husband and daughter in the Coventry raid of November 1942 (and the tension building in the pit of my stomach as we waited, and waited, and waited for Mab to find out that Beth knew and didn't tell her...), and it was so well handled that I was actually sobbing on the couch. With any war story the emotional stakes and the momentum will obviously be high, but Kate Quinn didn't make the mistake of bringing her heroes through unscathed in the way a lot of authors can do - so the emotional punches landed, and they landed hard.
The characterization and the personal development and character growth that the three main women experienced was excellent, as well. You could see them changing throughout the war, and making their (oftentimes bad) choices and learning from them and (sometimes) regretting them. I also really enjoyed the way all three characters remembered their war service differently, and how memory functioned in different ways for all of them. And my favorite part - each of them was a hard woman in her own way, but she was never made to feel lesser by her friends for using the skills they had to get ahead.
And I know I've said it before, but it bears repeating - it was just such a good story. Everything feeds into it really well, from the themes to the recurring motifs to the dialogue to the characters to the way everything builds on top of each other to the huge climax. It's not necessarily an original one (how many novels will there be about Bletchley Park before we're all collectively bored of it?), but it's one I loved reading it and already am looking forward to revisiting more than once.
Ugh I just loved this book so much. Please read it. Please read it right now.
Happy reading,
Amélie xx